A Roofing Company Jupiter Can Count On
A Decade of Local Experience | A Florida Roof For All Weather
Get Started With Banyan Construction Group
Re-Roofing
Need a complete new roof? We've got you covered. The Banyan roofing crew can uninstall your current roof, repair or rebuild the structures that support the roof, and rebuild you a new roof. Any style, any shingle, we will optimize your roof's potential. Protect your home while giving it a facelift that increases your home's value and curb appeal.
Addition Roofing
Adding a structure to your home or lifting the roof for a dormer? Whatever your home remodel or addition is, we can help. At Banyan Construction Group we can build your new addition from the bottom up or work with your general contractors to handle the roofing portion. Our skilled roofing crew will meticulously match the roof on the addition to the rest of the house so the seams are virtually unnoticeable. Adding in extra lighting or solar panels? Perfect, we can accommodate that too. Give our team a call for your free estimate, and let's get your project started today.
Gutters
Your gutters are critical to the protection of your entire home. By offering an escape route for water off of your roof and directed away from your foundation, your gutters play a big role in structural protection. Gutters should be cleaned regularly to prevent debris from blocking the flow of water. Homeowners should be aware of the type of gutters they have, how well they are working, and have a gutter maintenance plan.
Routine Maintenance + Inspections
While, for the most part, your roof is generally low maintenance, it is always a good idea to keep up on routine inspections and maintenance. Especially after a brutal storm, a roof inspection can help identify minor concerns before they become major issues. As a roof-wise homeowner, you should have an idea of last maintenance performed and have a local, trusted roofing company saved in your contacts to handle the routine maintenance, inspections, and repairs that will keep your roof healthy. Make that on-call roofing company Banyan Construction Group and schedule your inspection today!

"I have NEVER had such an easy and professional experience as I did with Banyan. I worked with Matt, what a pleasure. He has amazing people skills, knowledge of construction and roofing, professionalism and freakishly quick return texts/calls. I would recommend and trust these guys in any job or situation. I guarantee you will NOT be let down....SIMPLY THE BEST!!!!"
- Richard G.
What You Get From Banyan Construction Group

The Top Roofers
Our expert roofers are reputable, pre-screened, licensed, insured, and bonded. We are qualified and experienced to give your home the best roof possible. We are local to the Jupiter and Palm Beach Gardens area and have been the trusted roofing team for years.

Roof Warranty
Your new roof is a big investment, and we understand that. Before we install your new roof, we'll make sure you understand what your warranty covers. Got a warranty on your existing roof? We can work to file those claims too.

Increased Home Value
Improved curb appeal coupled with a durable, high-quality roof that is leak-free and Florida-proof can significantly increase the value of your home immediately. From the pre-planning and the materials used to the final inspection and warranty, when you partner with Banyan Construction Group for your new roof, you'll see the value right away.

Roof Architecture
Much more than the roof on top, our team offers roof architecture in choosing the right ceiling for your home. Enhance the look of your roof as well as create better energy efficiency. When we replace your existing roof or create a roof for your new build, you can bet it will function optimally.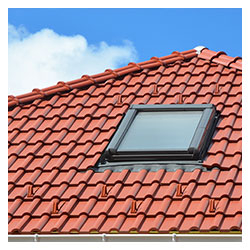 Ceramic
Ceramic tiles are specifically designed for Florida new build and reroof to provide protection from the elements. Impervious to mold, mildew, and Florida heat and humidity, locally made ceramic tiles offer the curb appeal and home protection homeowners crave. Boral ceramic tiles are available in a variety of textures and colors to match your taste. Let the roofing team at Banyan Construction Group install ceramic tiles properly for a roof that lasts.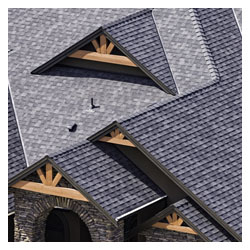 Asphalt
Asphalt roofs are by far the most common type of shingle and is generally what is placed during new construction on homes. Asphalt shingles are inexpensive, lightweight, easy to install, and they cut down on labor costs. Asphalt shingles are available in a variety of colors, shapes, and sizes to meet your aesthetic preference and practical functionality. Choose between the standard three-tab shingles, upgrade to a dimensional or architectural shingle, or invest in luxury designer shingles.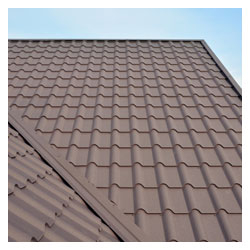 Metal
Metal shingles take on a similar look as asphalt shingles, but are much more durable. Metal has become much more popular in recent years because of its longer life expectancy, its energy efficiency, and its resistance to fire. Metal roofing is available in low rib panels, standing seams, metal shingles, and stone-coated metal options. Metal roofs are able to withstand harsh weather and shed precipitation away more readily than other roofing materials.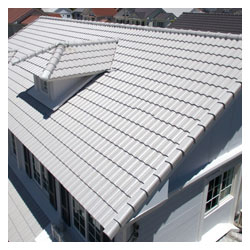 Slate
Slate roofing tile is known to be one of the highest quality, longest lasting, and most durable roofing materials available on today's market. Slate tile is more labor intensive and more difficult to install, but the appearance makes it well worth the effort. Slate tile roofing is also fire-resistant and mostly environmentally-conscious. One of the major downsides to slate roofing is poor installation, so it's important to partner with a roofing contractor who knows what they are doing, like those at Banyan Construction Group.

"I cannot stress enough how wonderful Banyan Construction is. From the quick response, to a full report/proposal two days later and now my roof is repaired, all in one week. What started as a super stressful situation and a two week waiting game with another company (that never even did any work and sent me a very over priced quote), turned into a very pleasant experience. Vinny was extremely professional, prompt and most important, informative every step of the way. I don't know anything about roofs (as I'm sure most people don't) and the fact that he went out of his way to explain every area of damage, where the leaks were coming from and what exactly needed to be repaired made me feel so much better about what was going on and what exactly I was paying for. I highly recommend giving them a call to help with any home repairs/issues or any work you need done!!!"
- Megan C.
Florida's Biggest Roofing Concerns
The eastern Florida coast is known for having high winds, lightning, and hailstorms, all of which can affect the health of your roof during a single storm or over time. It is paramount that your roof is Florida-proof from the get go to prevent leaks and premature roof replacement. A well-laid roof can withstand Palm Beach Gardens' weather and gain you serious curb appeal.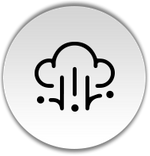 Hail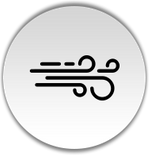 High Winds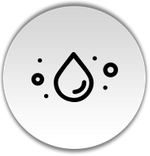 Leaking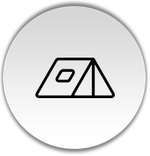 Tenting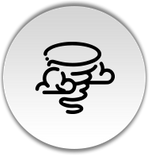 Hurricane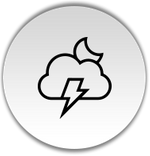 Lightning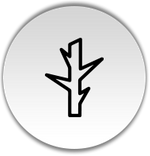 Tree Impalement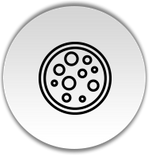 Humidity/ Mold Growth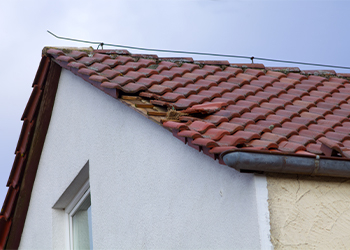 Storm Damage Repair
The Banyan roofing team works closely with homeowners and their insurance providers to offer thorough storm damage roof inspections and qualified roof repairs to ensure your home maintains its structural integrity and avoids further damage. Even if you can't readily see damage, contact our team to assess your roof and help you navigate the claims process.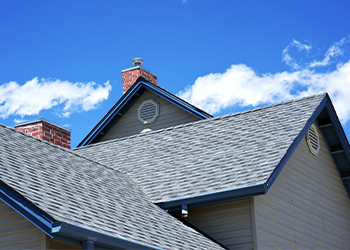 Re-Roof
Whether your current roof is nearing the end of its serviceable age, it was poorly installed and is leaving your home vulnerable to Florida's elements, or you simply want to enhance the curb appeal of your home and update your roofing materials to add value and protection, Banyan Construction Group has you covered.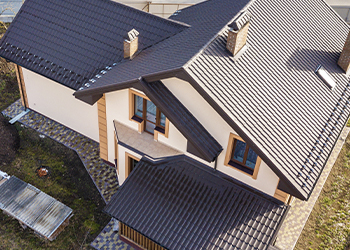 New Roof
The Banyan roofing crew specializes in new roofing including new construction builds and adding roofs to additions or structural modifications including guest houses, balcony covers, dormers, Florida rooms, and more! Add a riser, extend your current roof to add a bay window or deck cover, or new pool enclosure. There's no project too big or too small!
Re-Roofing Frequently Asked Questions
How does Banyan help with insurance claims?
Homeowners insurance claims can be frustrating to navigate. We have experience with the process and can help you identify what your insurance covers and can perform an inspection and be present with the insurance adjusters to perform their inspections.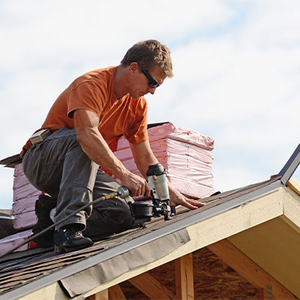 Will my insurance company pay for roof repairs or replacement?
The purpose of homeowner's insurance is to protect homeowners against losses in their property's value due to damage that is beyond their control. If a Florida storm has damaged your roof, your insurance policy should cover you to restore the roof back to "whole." Your insurance company will compensate for the total cost of your loss and replace or repair of most of your damaged property.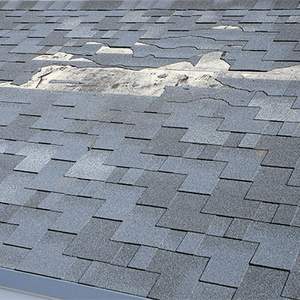 What causes a roof to wear out?
Depending on the roofing material and installation methods, your roof should last upward of 20 years. Severe weather, direct Florida sun exposure, algae and mildew growth can all be factors in roof damage over time. Hailstones and removing some of the granules are also a problem. Darker colored roofs tend to wear out quicker than lighter colored roofs, and differing materials impact wear out timeframes as well.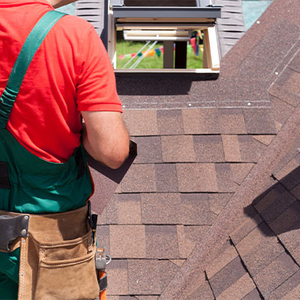 How can I tell when my roof system has problems?
It can be difficult to know where to begin to look and, often, homeowners aren't really sure what they are looking for for roof damages. That's why Banyan performs roof inspections periodically — after a big storm, annually, or if you are experiencing symptoms of roof damage.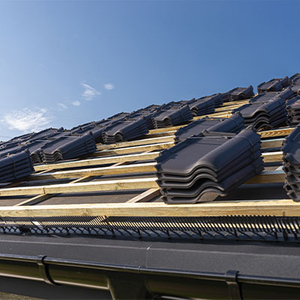 What are my options if I decide to reroof?
There are basically two options: 1) a full roof replacement OR 2) a re-cover of the existing roof system. A complete roof replacement requires that your entire existing roof system be torn off and replaced with a new one. Roofing re-cover is the less demanding option, involving only the installation of the new roof system. Talk to your local roofing professionals at Banyan Construction Group about inspections and what they recommend.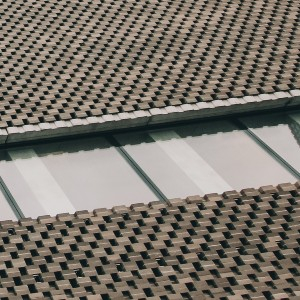 What should I consider when choosing my new roof?
We recommend opting for quality rather than price point. While you may initially save money on lower-quality roofing materials, Florida roofs are responsible for keeping a lot out of your home and what you save initially, you spend in damage repair and earlier roof replacement down the road. Other things to consider include materials, aesthetics, and your roofing crew.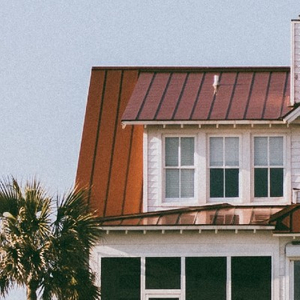 How long will my new roof last?
When you choose high-quality roofing materials and partner with Banyan Construction Group, you can expect your new roof to last upward of 20+ years. Depending on maintenance, weather conditions, and construction methods, you can anticipate the roof to last a few years longer.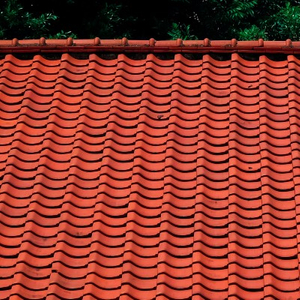 How do I know that I need a new roof instead of a roof repair?
There are a myriad of signs that it's time for a new roof, but a thorough roof inspection by a qualified roofing contractor is your best bet for determining what the next step should be. If you shingles are curled, buckling, missing, broken, blistering, or you notice signs of rot or there are wet spots on your ceiling, those are clear indications it is time for a new roof.