Accessibility Remodel
Jupiter's Premier Remodel Contractors
Making Florida's Homes More Accessible
For those living with physical disabilities, special needs, or seniors with dementia, everyday activities can be challenging when there are restrictions with mobility and accessibility in the home. Cooking, grooming, and getting around can become a hazard,and independence may be lost. By retrofitting, remodeling, or renovating your home, you can make it safer and more accommodating for your unique needs. At Banyan Construction Group, we can make your current home more accessible, or we can build a custom home from the ground up.
Have a vision in mind? Let us help you bring it to life. Let's get your project started today.
Contact Banyan Construction Group
Design Your Home For Your Entire Family
At Banyan, we believe that your home should be a reflection of those who dwell within it. If your home is only accessible to some of your family members, it can't really be home. Using our skills and experience, our general contractors can make your home wheelchair or mobility accessible for those living with disabilities. A few of the services we provide to make your home accessible include: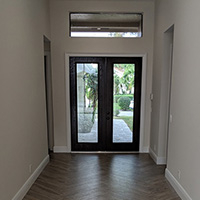 Widening Doorways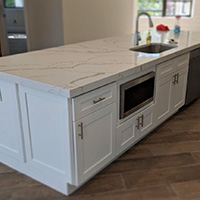 Lowered Islands and Counters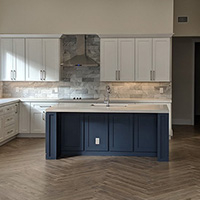 Knee Space in Islands and Counters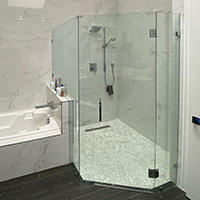 Accessible Tubs and Showers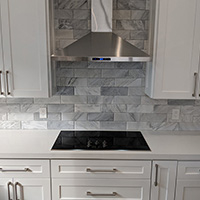 Lowered Appliances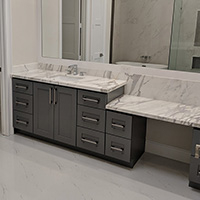 Custom Storage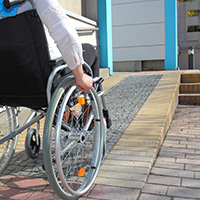 Ramps and Railings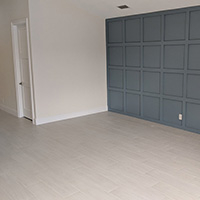 Seamless Floor Transitions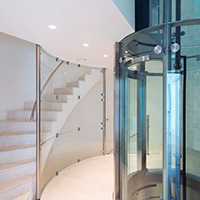 Home Elevator
Let us create a home that works efficiently and effectively for all. Enlist the remodeling services from the local experts Jupiter counts on. Connect with us to get your project started today!
Banyan Construction Group Can Help You Age In Place
Over the next few decades, the aging population — 65+ — is presumed to double. Here in beautiful Palm Beach Gardens, Florida, snowbirds, and retirees, flock to settle into low-maintenance homes where the sun shines most days. At Banyan Construction Group, we welcome our senior homeowners and are proud to offer accessibility remodeling services that will allow you and your family to stay in your home as long as you want. In line with the Center for Disease Control and Prevention (CDC)' recommendations for aging in place, our contractors use their skills and experience to make homes in Jupiter more accessible and safer for people, regardless of their age or ability. Whether you are middle-aged and want to plan ahead, your aging parents are living with you, or you are aging yourself, we can help you prepare your home to age in place. We can build your new home or remodel your existing home to adapt for future use or make it more comfortable for current conditions to improve your quality of life.
we work with you
Not every contractor understands the concept of aging in place or what design features contribute to decreased safety as people age. At Banyan Construction Group, we know how to work with you to prepare your home for transition as you age and can make recommendations for remodeling services that will assist you as you age or allow you to move your aging parents into your home, comfortably. Some aging in place remodel projects we can help with include:
Convert a bathtub into a walk-in-shower or tub

Slip-resistant flooring installation

Handrails and grab bar installation

Install lower and rounded corner countertops

Widen halls and doorways

Building wheelchair ramps

Renovating flooring to remove seams

Installing smart home technology including motion lighting and door chimes

Installing lever handles for doors and cabinets

Home additions to allow for main floor living
American Disabilities Home Accessibility Recommendations
The Americans with Disability Act (ADA), establishes requirements for buildings to meet the needs of the disabled. While they do not apply to private homes, they're often referenced to make a home more accessible. Many of the requirements refer to needs for spacing and stability. While this is not an exhaustive list and not all of these modifications may apply to your home situation, the modifications include:
Entrances
Doorways at least 32" wide
Areas around doorways cleared by at least 36"
Paths and ramps at least 36" wide and rise no more than 1" per foot (a grade of 5% or lower)
Door knobs for entryways, closets, and cabinets are pulls or levers
Hand rails for all stairs and ramps
Covered, no-step entry
A light switch installed by each entrance to rooms and hallways
Non-slip flooring
Garage and Parking
Space wide enough to accommodate a lift on accessible vans
Access aisle at least five feet wide between the accessible van and any other vehicles
An automatic door opener with a safety sensor
Kitchens
Counters 34" or lower.
Clear spaces of a 60-inch diameter at appliances
Appliance controls mounted on the front
Removed lower cabinets for wheelchair access
Pull-down shelving
Open shelving for frequently used items
Touchless faucets, pedal-controlled faucets, or lever-handle faucets
Anti-scald controls
Pull-out spray faucets
Wall or side-swing oven
In-wall or at-counter-height microwave oven
Side-by-side freezer/ refrigerator
Dishwasher raised above the ground and with push-button controls
Drawer-type dishwasher, microwave, and refrigerator placed at different heights to increase accessibility and reduce the need for bending
Non-slip flooring
Bathrooms
At least 30" x 48" of clear floor space
Counters 34" or lower with room for a wheelchair to roll under
Faucets, valves, and knobs easily usable with one hand
Toilet seat between 17" and 19"
Grab bars in the shower and near the toilet
Zero-entry showers free of lips and curbs at least 36" wide
Slip-resistant shower and bathroom floors
A handheld or adjustable showerhead
Bedrooms
Grab bars next to the bed
Phone access while in bed
Easy light switch access while in bed
A walk-in closet
Clear space with at least a 60-inch diameter for wheelchair turning
Easily accessible electrical outlets (at least 15 inches from the floor)

"5 Stars!"
"I would like to add another 5 stars! Nobody was more professional and personalized like Banyan."
– Piedra V.
What to Consider For Your Accessibility Remodel
What Are You Accommodating
The disability you are accommodating will dictate what renovations need to be completed. For home-wide wheelchair access, you'll benefit from wider hall and doorways, lowered counters, ramps and rails, and knee space in kitchen and baths. For limited mobility and use of transfer devices, a ceiling transfer system requires open doorways, limited turns, and bathrooms with plenty of space. Seniors with dementia benefit from seamless floor transitions or an in-home elevator.
Seamless Transitions
Seamless transitions throughout the house include reducing the number of flooring options (and carpet altogether) to eliminate bumps. Using ramps instead of steps or stairs allow everyone to safely navigate from room to room. Rimless roll-in showers offer safety for those in wheelchairs or with rolling walkers. Sliding doors or removal of doors reduce barriers to entering and exiting rooms and the need to navigate tight spaces.
Enhanced Safety Features
In the modern era, smart homes are becoming more popular, and when a person with disabilities is involved, it becomes nearly essential to have a home that includes smart locks, video doorbells, smart thermostats, motion-activated lighting, and automated curtains and blinds. Smart appliances can reduce the risk of injury. Non-tech safety options include electric fireplaces, non-slip floors, and concealed plumbing and wires.
Space For Caregivers
If you have an in-home caregiver or a service pet, you'll want to make sure your home is comfortable and accommodating for them as well. This may mean modification of an existing room or an addition of a guest suite complete with a bathroom and closet space, which offers incentive and comfort for live-in caregivers or part-time respite providers. If the service animal performs services or therapies, they will need to be able to access rooms and be able to reach countertops, open doors, and access cupboards.
Professionalism | Punctuality | Quality | Responsiveness | Value
Accessibility remodel Frequently Asked Questions