Additions and Structural Modifications
Jupiter's Choice Construction Company
Modifying Southern Florida's Luxury Homes
Unlike interior home remodels, home additions and residential structural modifications are never something you should attempt to do yourself. Additions and structural modifications require permits and significant consideration of structural integrity to prevent future damage and vulnerability of the home. At Banyan Construction Group, our team can handle it all! From the conception of your idea to the completion of your project, you'll be included and informed every step of the way and your addition or modification will meet all codes and your vision.
Get Started With Banyan Construction Group
At Banyan Construction Group, we offer a wider range of skills and experience to get your project completed while exceeding your expectations. When it comes to your home addition or residential structural modification, we can help you plan and design, obtain the required permits, and complete the project. Contact us for your project consultation.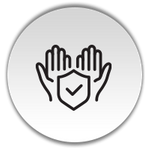 Proven Track Record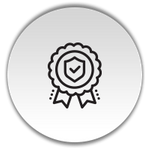 Exceeds Industry Standards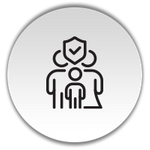 Locally Recommended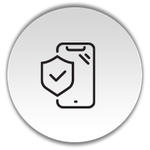 Highly Rated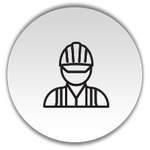 Skilled and Experienced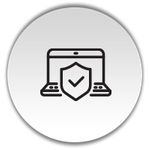 Focus on Communication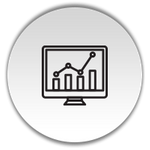 Superior Project Management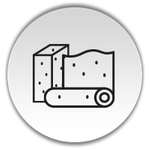 Abundant Resources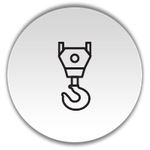 Modern Equipment, Technology, and Technique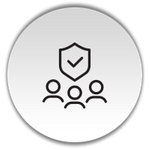 Unwavering Integrity
"I am a Realtor and refer Banyan Construction Group to all of my clients, friends and neighbors who are looking to remodel/renovate their home or the home they are purchasing. Matt and Jason have an uncommon professionalism and are highly responsive to me and my clients. Their work is excellent and their pricing is reasonable. Truly outstanding contractors are a rarity in South Florida. These guys are a cut above. So much so, that I've hired them to work on my own home."
-Gigi P.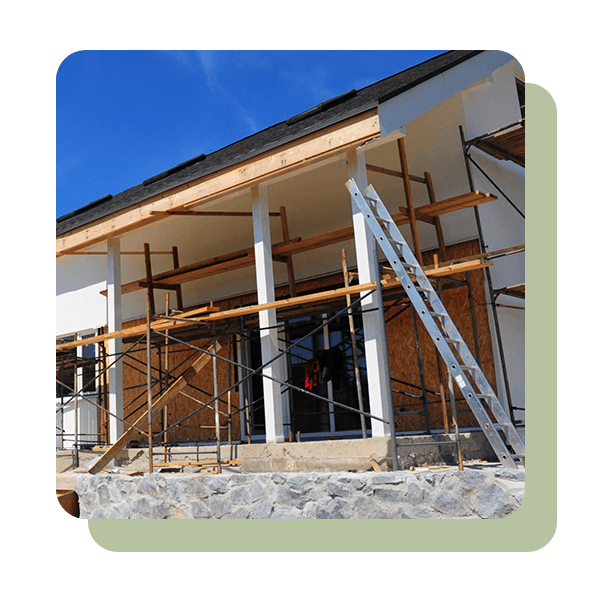 Home Additions
Garage
Second Story
Balcony
Room Addition
Dormer
Finish Basement
Room Expansions
Mudroom
Close Patio, Sunroom, or Florida Room
Add a Sunroom or Florida Room
Structural Modifications
Skylights

Create or Expand Doorways
Enlarge or Expand Windows
Bay Windows
Wall Removal or Addition
Stairway Removal, Modification, or Addition
Cantilevered Bays
"I can not say enough about how committed Banyan Construction is to quality product and service. I have had multiple clients choose to work with Banyan and they made my clients very happy. They are hands down the best company for your remodeling needs!"
- Ted Anderson
Are There Zoning Restrictions or Permits Required?
Most municipalities have zoning restrictions about what you can build and where, including building up. If you are considering building out, grade changes, foundations, and distance to property lines must be approved. Additionally, HOAs may have requirements about what you can add on to the existing structure and how you can tie into the existing home. Property taxes may change based on square footage,and some counties require an appraisal and inspection before beginning construction.
Is An Addition The Only Way to Get What You Want?
Looking for more square footage or that laundry room you've always dreamed of? Building an external addition may not be the only way to accomplish that! Additions or structural modifications, including closing in your Florida room, finishing your basement, or creating a dormer in your attic, may be other options. If you are looking for more space in your existing home, removing walls to create a bigger kitchen or converting your attached garage into more living space can be just the ticket.
Will It Add Value to Your Home?
For the most part, adding square footage and usable space does help add to the overall value of your home in monetary and resale terms as well as adds value to your family by meeting your special needs. However, not all home additions are created equal, and you'll want to consider whether or not the project will be worth it. Some additions can actually decrease the value of your home if it takes away from current features — for instance, converting your garage into a living space is not always as valuable as adding a room over the garage. Depending on your lot space, current home layout, and other factors, various options will affect the value of your home differently.
The Right Contractor For The Job
The contractors at Banyan Construction Group can help you evaluate and consider all the options. Once an inspection and assessment is complete, we will obtain all the permits required and present some options for you. Together, we will develop the right solutions for your home addition project and get to work. With a strong commitment to quality and customer service, you can rest assured that everything is taken care of.
"Best company I have ever dealt with in doing a remodel! I would use them again and highly recommend them."
-Kimberly F.
When to Hire a Professional For Structural Modifications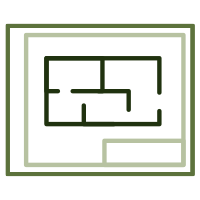 You Are Removing or Altering a Load-Bearing Wall
Load-bearing walls should never be altered without the insight of a trained contractor. Once demolished, the removal of a load-bearing wall compromises the structural integrity of your home and can be dangerous. A simple inspection can determine which walls are load bearing and specific materials can be used to bear the weight of the home with the removal or modification of a load-bearing wall.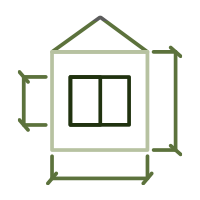 You Are Closing in an Outside Space
If you are converting a garage, patio, Florida room, or any other space that is outside of the main house exterior, it is always a good idea to hire a professional to do the tie-in work. Along these same lines, for finishing an attic or a basement into living space, it is also best to hire a contractor who knows the ins and outs of the structural materials that can get the job done without altering the safety and efficiency of your home. Since none of the aforementioned spaces were intended to be living space, the electrical, plumbing, and HVAC components will be different than the rest of your home,and some zoning permits may require closets and/ or windows and doors to be installed that may affect the structural integrity of the area.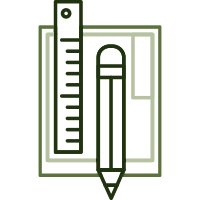 You Are Building Out, Building Up, or Tying In
If you are adding on to your home and the new area — balcony, deck, over garage room addition, etc. — uses the existing structure as part of the support, it is in your best interest to hire a professional who has the skills and experience to do the work properly. Without the proper know-how and tools, you may end up compromising your existing home and having an addition that adds more hazard than value.
Additions & Structural Modifications Frequently Asked Questions