Kitchen & Bath Remodel
Palm Beach Gardens' Recommended Remodel Contractors
Remodeling Florida's Homes
Welcome to Banyan Construction Group, Palm Beach Garden's premier contractors, specializing in new luxury home builds, roofing, and remodeling. Our dedicated team of talented professionals enjoys taking on the challenge of making you fall in love with your home all over again. The biggest complaint that most homeowners have about their existing homes are the bathroom and kitchens are too small or lack the features they have discovered would make their lives more comfortable and convenient. Instead of packing up and searching the market for a better kitchen and bath, why not remain in the house you've made a home, and have your kitchen and bath tailor-made just for you?
Have a vision in mind?
Let us help you bring it to life. Not sure where to start? That's okay, we do! Let's get your project started today.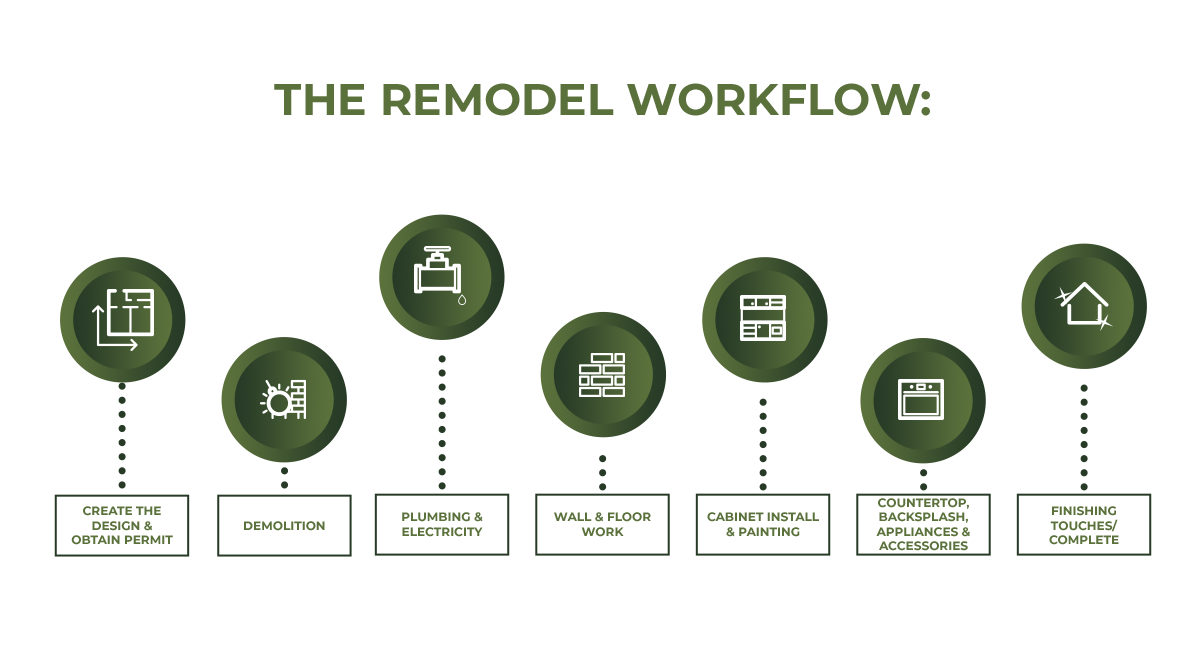 Remodel Your Bath With Banyan Construction Group
At Banyan, there is no project too big or too small. Whether you want to add a new bathroom where one does not currently exist — like an unfinished basement (which we can finish too!) — you want to gut your current master bath and create a luxury spa, or you simply want to add a window and replace your shower, we can do it all!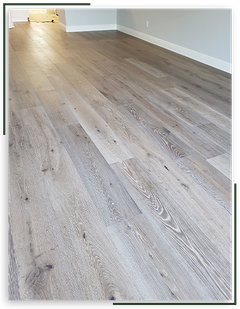 New Flooring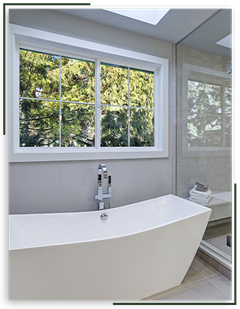 Add Garden Tub or European Shower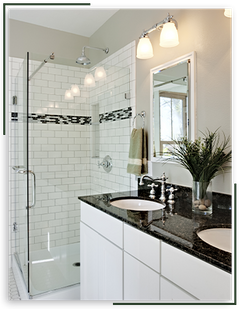 Create a New Bathroom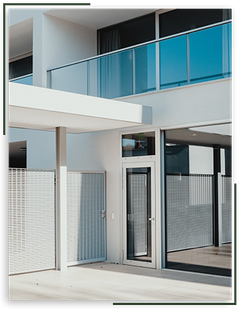 Add Walk-Out Balcony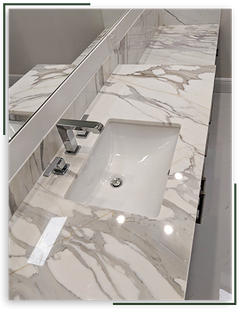 Add Sink or Storage
Your bathroom is where you spend your time getting ready to take on the day and where you end it washing away the day. Make it a personal space of luxury and comfort with bath remodeling services from the local experts. Connect with us to get your project started today!
Reliable | Skilled | Experienced | Passionate | Honest | Insured

"Creative Visionaries Who Listen"
"This is a group of energetic, creative construction visionaries who LISTEN. Rooted in a respect for traditional, and a passion for today's hybrid styles with smart home technologies and energy-saving features. I highly recommend them for your project. With this group working with you you'll never have to say "I wish I had thought of that"
– Pam S.
Overhaul Your Jupiter Kitchen With Banyan
The kitchen is the heart of the home, nourishing souls and bringing families together. In fact, the kitchen is the number one thing homeowners assess when considering a home and it is the first thing they either decide to remodel or the straw that breaks the "let's sell and get a bigger place" thoughts. At Banyan Construction Group, we take pride in offering spacious, luxury kitchens full of storage and the latest in design and technology trends so that you can keep the home you love and enjoy breaking bread with your family.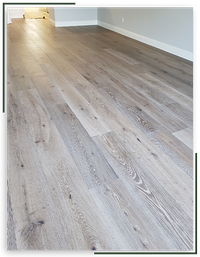 New Flooring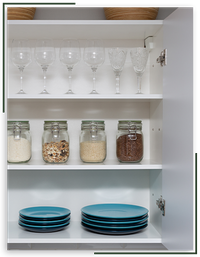 Add a Butler's Pantry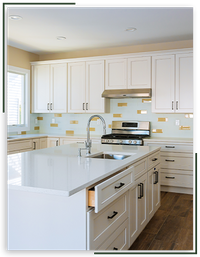 Add an Island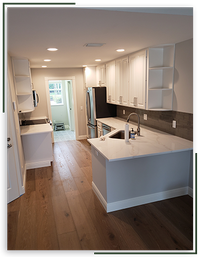 Expand the Room Size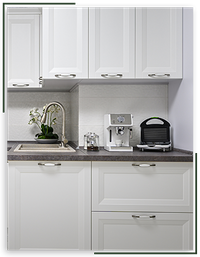 Build a Wetbar or Coffee Station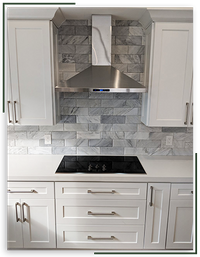 Overhaul Cabinetry and Counters
And, what's even better is we can do all this in your main kitchen, add a kitchenette, or complete a remodel of your outdoor entertaining cooking area. Whatever you've got in mind, Banyan is the local contractor to call!
What to Consider For Your Kitchen Or Bath Remodel
Storage
Chances are, one of the main reasons you are looking into completing a kitchen or bath remodel is the lack of storage space you have now. Perhaps it worked when you purchased your home, but you've outgrown the area, and storing everything has become a hassle. Using experience and some foresight, we can create a plan to optimize your storage without compromising space or adding to the clutter.
Lighting
Track lighting under cabinets and mirrors, overhead lighting, and natural light from windows, all help to bring your space to life and provide the comfort and warmth you desire. Whether you have some specific lighting fixtures you'd like to implement or you just recognize that your space needs more light, we work with you to enhance lighting in various forms.
Appliances
From the water heater that keeps your dual-headed shower steamy to your double oven and garbage disposal in your kitchen, no appliance is overlooked. At Banyan, we can recommend the latest in convenience technology and water and energy conservation. Luxury never felt so good and made your energy bills so affordable.
Counters and Cabinets
Counters and cabinets define the space for any kitchen or bath. Built in upper and lower cabinets, drawers, and stand-alone cabinets should create the atmosphere. Handmade wooden cabinets, or open glass shelving, your options are nearly limitless. Your contractor should be able to help you decide which is the best option for you and install them precisely.
Flooring
Flooring is everything. It makes the space and adds both functional and aesthetic features unmatched by any other material in your home. Whether you want hardwood throughout, ceramic tiles, or custom flooring options, Banyan is here for you. From heated floors to perfectly placed tile, you'll love your new kitchen or bath.
What to Look For in a General Contractor For Your Remodel Project
Licensed - Are they authorized to perform the work?
Insured - Liability coverage for their employees as well as your home.
Proof - Check out previous work or their image gallery.
Reviews - Know what you're getting into by reading other's reviews. Ask for referrals and references as well.
Turn Around Time - Set and expect realistic expectations and ensure they will meet your needs.
Experience - remember diversified skill sets can mean more than the length of time a business has been operating.
Local - support local businesses that understand the needs of your neighborhood.
At Banyan Construction Group, we offer transparent business information and processes, we are local, and we work with local, reliable subcontractors to complete your project from inception to completion — on time and on budget. You'll have a single point of contact and be in-the-know every step of the way. To get started, connect us online or by phone today.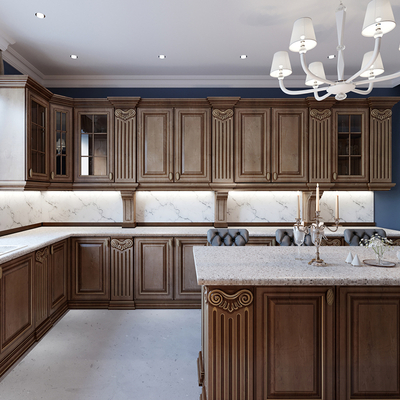 Do I need to have my design ideas drafted before contacting you?
Again, absolutely not! You can call us with an idea of a vision, and we can help you bring it to life. Our talented team can draft the plans and help you develop a design that is within your budget and meets your needs. In fact, we can even help you think of a few things you may have overlooked. Connect with us to get your project started today!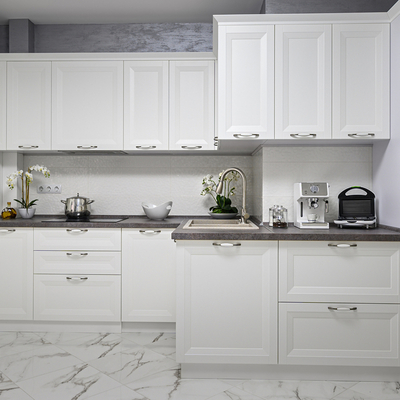 Are Banyan's remodeling services limited to the kitchen and bath?
Absolutely not! We can remodel, renovate, or build anything from scratch, including the entire home on a vacant lot. Kitchen and bath remodels are by far the most popular home improvement projects that homeowners seek contractors for, so we make special note of these services, but, we can do just about anything!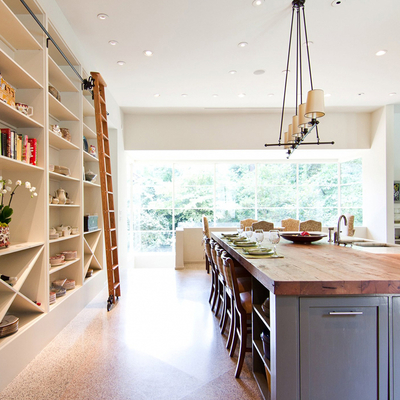 If my budget isn't grand, can I still remodel my kitchen and bath?
Of course. We work with you to develop plans within your budget. We can negotiate materials at wholesale, and we can help you prioritize the things that will bring you the best bang for your buck, increase your home's value, improve comfort and function, and are within your budget.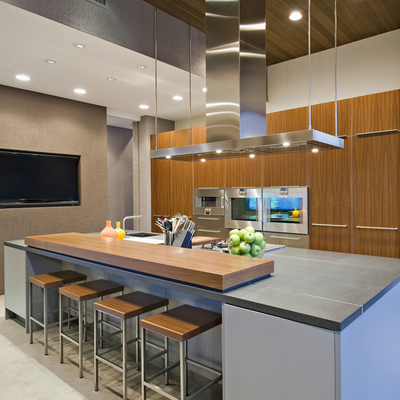 Can you make a bathroom where there isn't one, or do you just remodel existing bathrooms?
We can create anything you can dream! We may have to work with you on placement for electricity and plumbing, but generally speaking, we can create new bathrooms just as easily as we can remodel existing ones.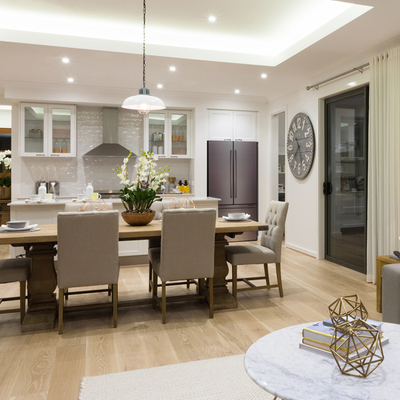 How much does a kitchen remodel cost?
Again, it varies dramatically. If you are taking out walls, adding doors, redoing the entire area from the floor to the ceiling, including light and plumbing fixtures and replacing appliances, it may easily cost $10,000 - 20,000. However, installing new cabinets, some crown molding, and replacing cosmetic fixtures may only cost a few hundred dollars.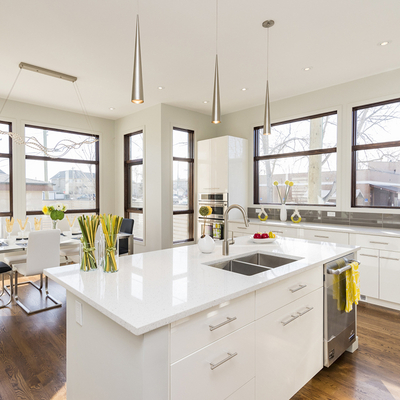 How long does a kitchen remodel take?
At the risk of sounding vague, it depends. Project conception to completion may be as little as 2-3 weeks or take as long as 2-3 months. It really depends on the extent of the project. Things that may take more time include removing or adding walls, building custom cabinets, extending the space of the kitchen, or anything that requires a permit and precision. Building a new island, replacing countertops, or adding backsplash can generally be done pretty quickly.